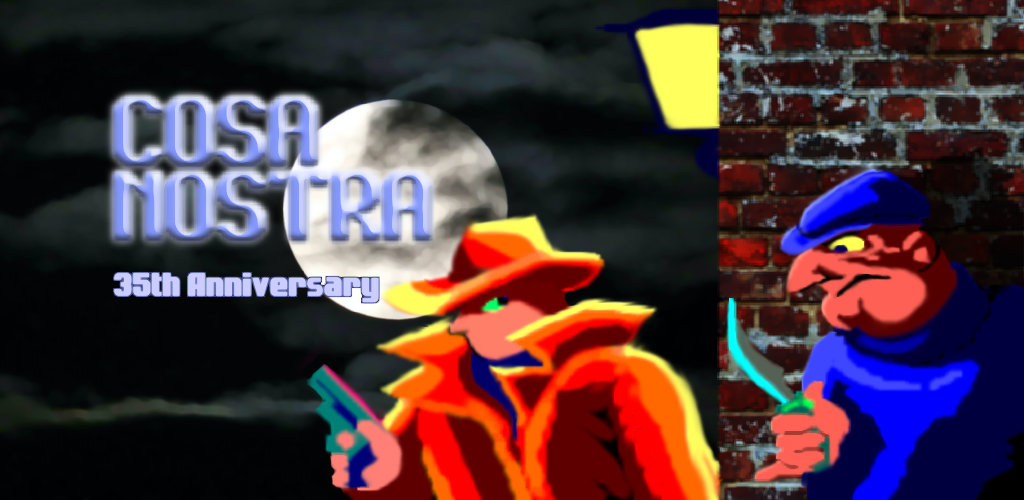 Cosa Nostra 35th anniversary
A downloadable game for Windows
Cosa Nostra 35th anniversary 🎂 is a demo tribute to the 35th anniversary of the release of the game Cosa Nostra (1986, Amstrad CPC version) and to its creators (Opera Soft).
The game brings us 3D scenes while still using 2D images for characters and some objects. The following features are also available:
🔊 Realistic Sound: shots, guns and bullet sounds.
🎧 3D Sound: use headphones to notice the source and destination of sound effects.
🎷 Realistic Music: vintage old-style music based on the original song.
🎆 Bouncing bullets: bullets bounce depending on collision material and play different sound effects.
🔫 2 kinds of guns for the different enemies: handgun and Tommy-gun.
🕶 Vision behind buildings and some objects: it allows you to keep playing when a building or an object hides your player, enemies or specific objects.
🗺 Minimap.
📌 Missions.
💡 Lights and shadows.
Available in english, spanish and french.
Controls:
⌨️ Keyboard: Cursors or WASD to move, and CTRL to shoot.
🎮 Compatible with joysticks PS4, Xbox, Nintendo Switch and PS3(Mayflash adapter).
NEW in version 3.6: 3 difficulty levels.

Install instructions
Download and extract ZIP, and execute "Cosa Nostra 35th anniversary.exe".
Also available on